Serena Bridal is a brand-new collection from the well-known wedding dress brand Monica Loretti,
bringing a touch of elegance and style to the bridal fashion scene.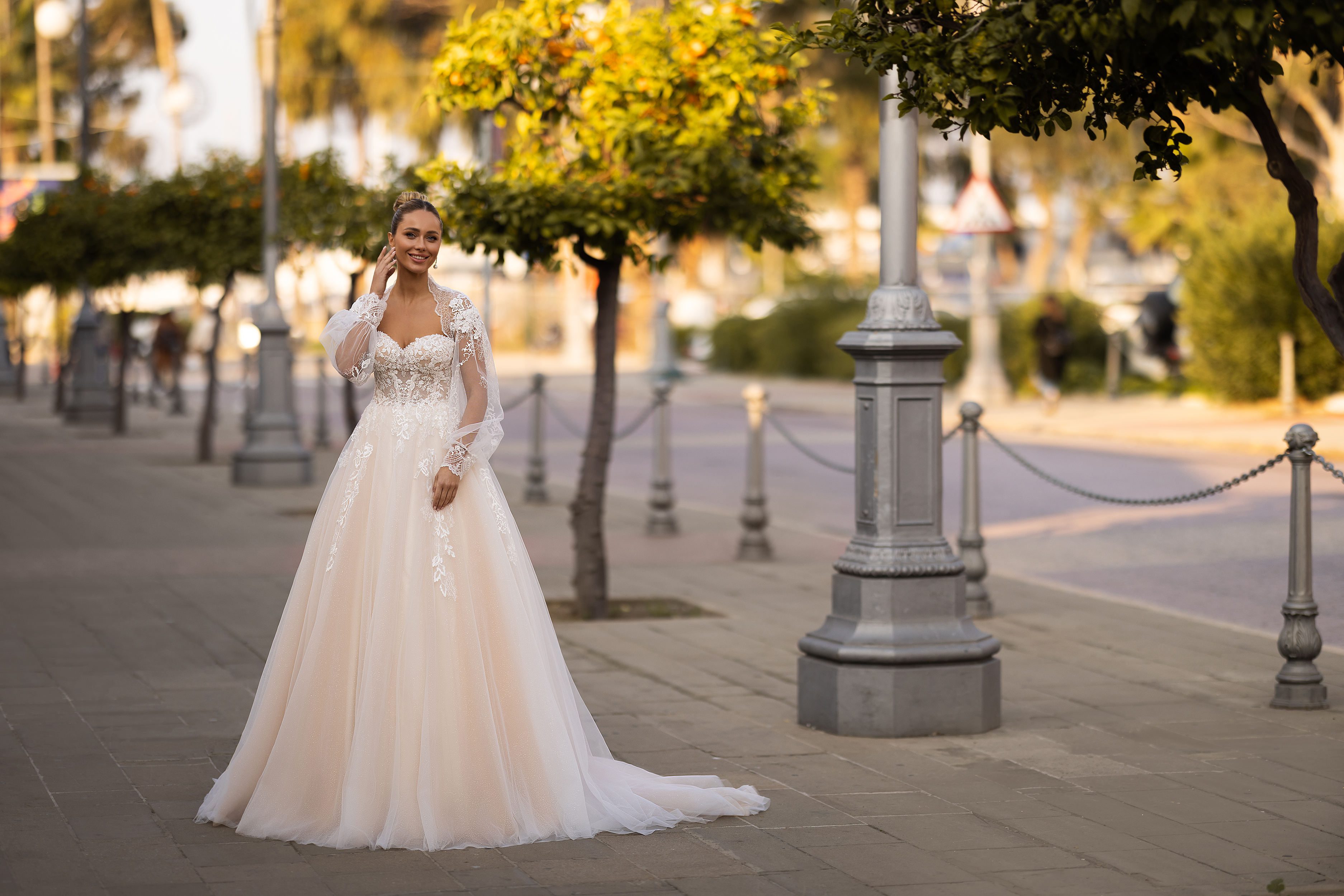 Drawing inspiration from the beautiful country of Italy
Serena Bridal captures the essence of classic beauty.
Our collection offers brides a captivating selection of wedding dresses that highlight exceptional craftsmanship, gorgeous fabrics, and precise tailoring.
Indulge in Comfort and Confidence
From delicate lace to luxurious satin, each fabric is carefully chosen to provide a sumptuous feel and a breathtaking visual appeal.
The use of high-quality materials guarantees that every bride who adorns a Serena Bridal dress experiences unparalleled comfort and confidence on her special day.
Skilled Artistry: Enhancing Beauty and Style
Serena Bridal's tailoring team demonstrates their artistry and skill in every stitch of our wedding dresses.
Each gown is carefully crafted to enhance the bride's beauty, emphasizing her unique style.
From fitted bodices to flowing skirts, every detail is executed with precision and expertise. Intricate beading, delicate embroidery, and stunning embellishments adorn our dresses, adding enchanting touches to each piece.
Unforgettable Bridal Experience and Personalized Service
At Serena Bridal, we believe that every bride deserves a dress that makes her feel truly extraordinary.
Our collection features a wide range of options, including romantic ball gowns, sleek mermaid silhouettes, and ethereal A-line dresses, all esigned to captivate the discerning bride.
We go above and beyond to ensure an unforgettable bridal experience for our clients.
With our exceptional service, we offer customization options that allow for a personal touch, ensuring that each dress is uniquely tailored to the ride's desires.
We are dedicated to accommodating all the wishes of our brides, making any necessary changes to create the perfect gown.
With Serena Bridal, you can expect not only a stunning dress but also a personalized and attentive service that will make your journey to finding the dress of your dreams truly special.